USA
NY STATE DEPARTMENT OF STATE DIVISION OF LICENSING SERVICES
Address

U.S. Department of Justice
INTERPOL
United States National Central Bureau
Washington, DC 20530

IMPORTANT NUMBERS

Emergencies

911

Non-Emergencies
311

Crime Stoppers

1-800-577-TIPS

Crime Stoppers (Spanish)

1-888-57-PISTA

Cop Shot

1-800-COP-SHOT

Missing Persons Case Status

1-646-610-6914

Operation Gun Stop

1-866-GUNSTOP

Organized Crime Control Bureau

1-888-374-DRUG

Sex Crimes Report Line

1-212-267-RAPE

Board Mission and Values

The New York City Civilian Complaint Review Board (CCRB) is an independent and non-police mayoral agency. It is empowered to receive, investigate, hear, make findings and recommend action on complaints against New York City police officers which allege the use of excessive or unnecessary force, abuse of authority, discourtesy, or the use of offensive language. Investigations are conducted in an impartial fashion by the board's investigative staff, which is composed entirely of civilian employees. Complaints may be made by any person whether or not that person is a victim of, or witness to, an incident. Dispositions by the board on complaints are forwarded to the police commissioner. As determined by the board, dispositions may be accompanied by recommendations regarding disciplinary measures.
Federal Bureau of Investigation
J. Edgar Hoover Building
935 Pennsylvania Avenue, NW
Washington, D.C. 20535-0001

Field Commands

Internal Affairs Bureau

Interpol

NYSP Criminal Intelligence Unit - An INTERPOL Liaison

Crime Tips

Suspected criminal activity, send an e-mail message to



N.Y.P.D.

DETECTIVES' ENDOWMENT ASSOCIATION, INC

OF NEW YORK CITY
Address:

ALDONYS

Anthony B. Carter, President
Post Office Box 728341
Junction Blvd. Station

"Remember, We work for God."®

Contact: Vernon J. Geberth

Vernon J. Geberth is a retired Lieutenant-Commander of the New York City Police Department with over 35 years of law enforcement experience. He retired as the Commanding Officer of the Bronx Homicide Task Force, which handled over 400 murder investigations a year.
Address:

ORSZÁGOS RENDŐR-FŐKAPITÁNYSÁG

1139 Budapest, Teve utca 4-6.

Hungary

Fraternal Order of Police
15 Monaco Avenue
Elmont, NY. 11003-4209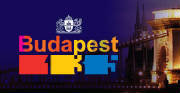 Legal Help - Less Than $1/Day! Do you need affordable legal help? Get access to a local attorney, available to help with all legal related issues, for less than $1/day! Click Here for more info.
Attorney Directory
Personal injury lawyer Delaware - The Lyons Law Firm offers legal counsel for personal injury, professional malpractice, workers compensation, social security, and criminal felonies and misdemeanor cases.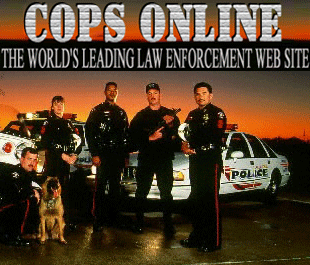 | | |
| --- | --- |
| | Welcome to Spies Online, the award-winning, trusted online resource for parents, private investigators, investigators, lawyers, journalists, computer professionals, law enforcement professionals, and many other professionals worldwide. |
| | |
NEW YORK CITY DISTRICT ATTORNEYS

BRONX COUNTY NEW YORK COUNTY
Hon. Darcel Denise Clark
Bronx County District Attorney

198 East 161st Street

Bronx, NY 10451

718-590-2000

NEW YORK COUNTY
Hon. Cyrus R. Vance Jr

New York County District Attorney
One Hogan Place
Room 854
New York, NY 10013
212-335-9000
212-385-9789 (fax)

KINGS COUNTY


Hon. Kenneth P. Thompson

Kings County District Attorney

350 Jay Street

19th Floor

Brooklyn, NY 11201-2908

718-250-2202

718-250-2210 (fax)

hynesc@Brooklynda.org

www.brooklynda.org

QUEENS COUNTY


Hon. Richard A. Brown

Queens County District Attorney

125-01 Queens Boulevard

Kew Gardens, NY 11415

718-286-6000

718-286-6350 (fax)

www.queensda.org

RICHMOND COUNTY


Hon. Michael E. McMahon

Richmond County District Attorney

130 Stuyvesant Place

7th floor

Staten Island, NY 10301

718-556-7055

718-556-7054 (fax)

http://rcda.nyc.gov/


Thousands visit our site each month, searching for Missing Family.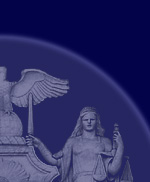 The mission of the Unified Court System is to promote the rule of law and to serve the public by providing just and timely resolution of all matters before the courts
ESSENTIAL PHONE NUMBERS
TO REPORT SOCIAL SECURITY NUMBER FRAUD
ALSO, CONTACT THE SOCIAL SECURITY ADMINISTRATION HOTOLINE 1-800-269-0271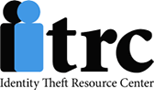 | | |
| --- | --- |
| | CourtTV.com is a companion website to the cable television network of the same name. Its niche is reporting on current trials. The online new reports alone make this a must site for any lawyer who is a news junkie. Look at the Crime Library section as well, which is a sub-site that collects stories on past trials. |




Our GPS-Web covert real-time under vehicle tracking system magnetically attaches in just 30 seconds. The included patent-pending GPS-Stealth antenna eliminates the need for awkward sky pointing antennas which are difficult to conceal.



LINK EXCHANGE POLICY
Inter-Pro Investigations will exchange
reciprocal
links and
banners
with
relevant
websites of professional quality content with Private Investigators, L
aw
yers and other professionals in the investigative or security related business. If you remove our link from your page, accordingly we will remove your link from our page. Our aim is to create a directory of investigative and legal related links to benefit our visitors.